There's one thing all Australians love, the great outdoors! Whether it is an outdoor patio, pool, backyard or even playground, we all value our time spent outside in the amazing Aussie weather. However, sometimes that hot sun can get a little unbearable, especially in the heat of the Australian Summer! In this article, we will be taking a look at three amazing additions you can make to transform your outdoor space to help you to enjoy it all year 'round.
A Giant Umbrella
Adding a giant umbrella to your outdoor space is a great way to add shade and a touch of style. Perfect for your pool or patio, a giant umbrella is a flexible shade solution. Brisbane Shade & Sails is the business you can trust for a quality giant umbrella. We offer a wide range of commercial and residential pool and patio umbrellas perfect for your shade solution. Our domestic/residential giant umbrellas are available in both a centre post or side post umbrella. The side post giant umbrella option provides the ultimate level of flexibility with full retractability, 360-degree rotation and multiple tilt positions to allow maximum shade coverage. Giant umbrellas from Brisbane Shade & Sails are built to the highest quality and are easy to use, with a robust low geared winding mechanism. Plus, state and interstate orders are welcome. 
If you would like to learn more about our giant umbrellas you can check out everything you need to know over on our website by clicking here.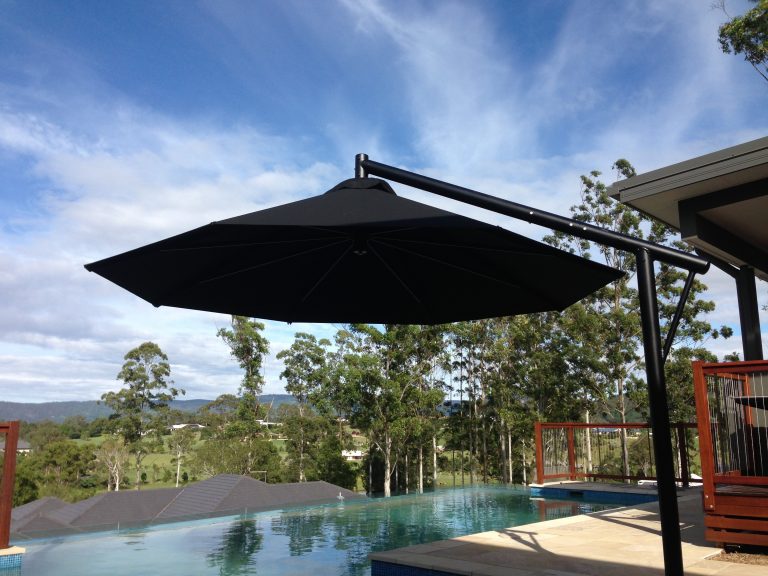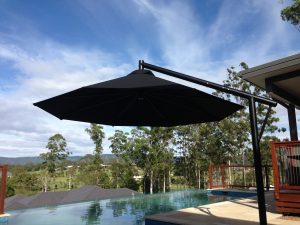 A Shade Sail
Shade sails are the perfect for the Queensland lifestyle, and are a cost effective solution for providing the right amount of shade for your outdoor space. Shade sails both look great and provide an amazing amount of shade. With a shade sail you can transform your outdoor space into a cool, shaded environment that you will love across all Australian seasons throughout the year. 
Our shade sails are available in any shape or form and are endorsed by the Cancer Council of Australia and can offer up to 98% UV protection, dependent on your colour choice. Although all shade sails look similar in construction, we at Brisbane Shade & Sails have a focus on quality, ensuring we produce the best possible value for money shade sails available.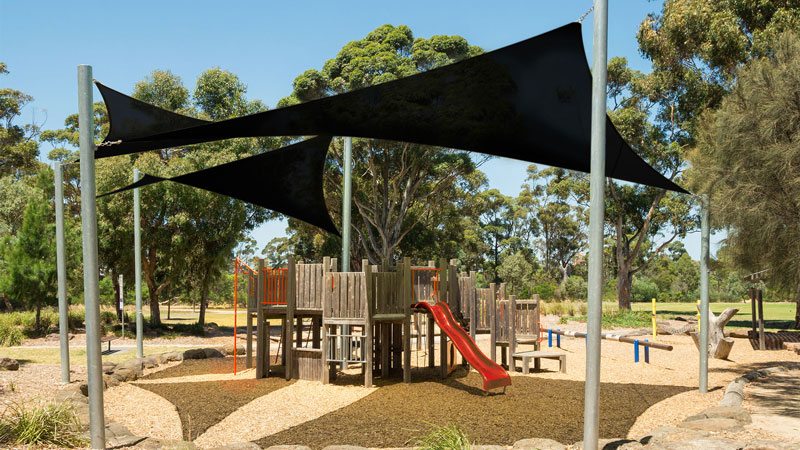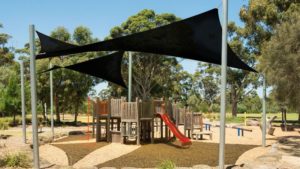 A Shade Structure
Have you got a commercial outdoor space that needs a little shade? Shade structures are the perfect solutions for commercial shade needs! Brisbane Shade & Sails offers two different options for our shade structures; the Hip & Ridge Shade Structure and the Curved Roof Shade Structure. The Hip & Ridge Shade Structure features a steel frame with posts, rafters and a ridge beam which is constructed and then covered with either a shade or PVC tensioned canopy. This option is a great choice for playgrounds, outdoor school areas and council parks. The Curved Roof Shade Structure is most commonly used as an alternative to a hard roof carport, and can be covered with a shade or waterproof vinyl canopy. A shade structure is a great way to upgrade your outdoor space with awesome shade coverage. 
Is a shade structure the perfect solution for your shade needs? Brisbane Shade & Sails is here to help you from design to installation. Learn more about our two shade structure options on our website by clicking here.
Why Choose Brisbane Shade & Sails For Your Shade Solutions?
When looking for the perfect giant umbrella for your outdoor space it is crucial to find a business you can trust for quality, reliability and service. Brisbane Shade & Sails began as a small family business over 15 years ago in 2005. We have been providing shade solutions all across South East Queensland ever since, with a focus on high-quality residential and commercial shade sails, shade structures and giant umbrellas. Brisbane Shade & Sails is a QBCC Licensed and fully insured company, all of our projects are completed by our own local teams of fully trained installers. With over 1400 residential shade installations under our belt, we are the experienced team you need to complete your shade project. At Brisbane Shade & Sails we offer a complete service that includes free sail design and written quotations, installations completed to engineer's specifications, council approval if required and a peace of mind written warranty.
Are you ready to upgrade your outdoor space with a shade installation from Brisbane Shade & Sails? Get in touch with our team today by calling us on 1300 781 798, or click here to contact our team through our website.