A shade sail is an incredibly flexible and customisable shade solution. It is one of the best shading options available and provides an outstanding level of sun and UV ray protection. At Brisbane Shade & Sails, we can build them in any shape or form that works best for you, providing there are adequate connection points to absorb the high, constant wind loads of course!
What are some of the best ways you can use a shade sail? We will be breaking down 3 of them in this latest article on the Brisbane Shade & Sails blog.
Backyard & Patio Shading
It's no secret that Australians love to spend time in their backyards and on their patios. Enjoying the great outdoors is something we all do, however it is important to make sure that your outdoor areas are sun safe. There are many different options available for outdoor shading, but the shade sail is one of the very best. Shade sails not only provide an outstanding level of sun protection, they also look great in your home! Check out how great this shade sail installation looks in Queensland Maroons legend Corey Parker's outdoor space!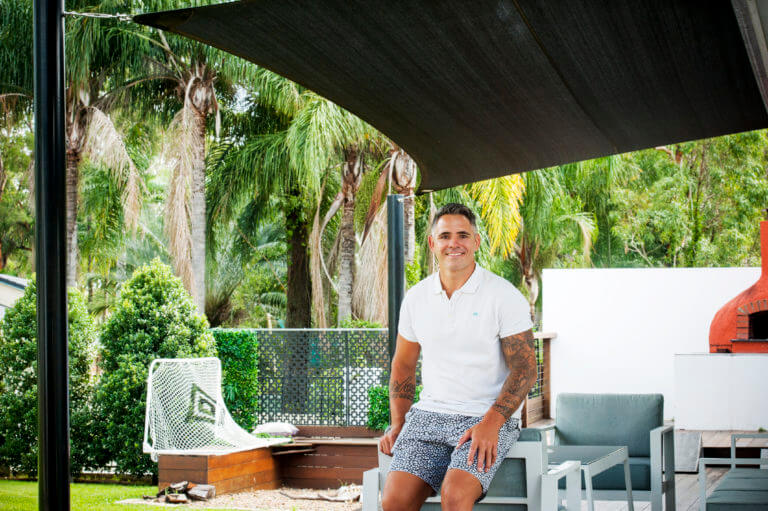 Car Shading
Many Queenslanders all over the state are looking for ways they can keep their car, boat, trailer, motorbike or caravan safe from the sun, particularly in summer. A shade sail is one of the best choices available! Shade sails work perfectly to shade driveways and provide superior sun protection for your valuable vehicles. Plus, shade sails look great and can give your home an amazing curbside appeal. Would you like to install a shade sail on your property to protect your car, caravan or trailer? There's no better team than the experts at Brisbane Shade & Sails to help you. We help customers all across Brisbane to install their perfect shade sail. See an example of a shade sail designed for vehicle shading below: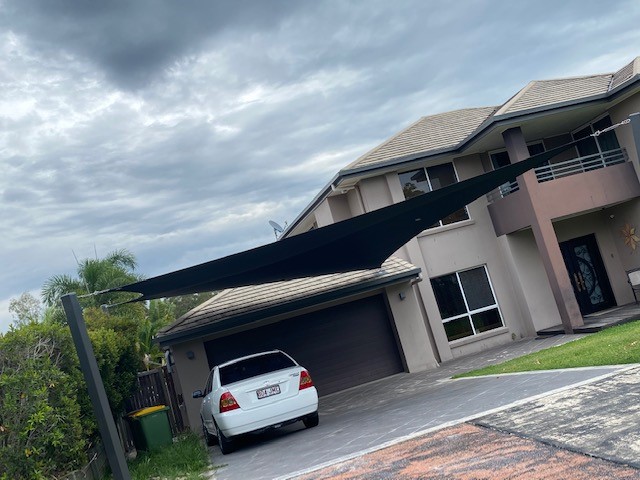 Shade for Outdoor Playgrounds
Keeping little ones safe from the sun is so important. Installing a shade sail is one of the best ways to do this! Being a flexible shading solution, shade sails can be customised to perfectly fit any outdoor playground. When it comes to sun protection for outdoor playgrounds, it is hard to beat a shade sail. At Brisbane Shade & Sails, our shade sail fabrics can offer up to 98% UV protection, dependent on your colour choice! That is why our shade sails are endorsed by the Cancer Council of Australia. As you can see, shade sails make for a perfect shading provider for outdoor playgrounds. Check out an example of a shade sail we installed for an outdoor playground below: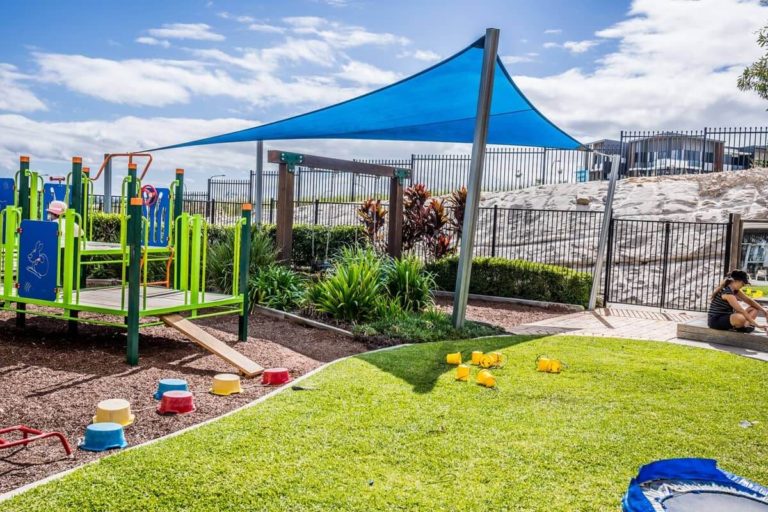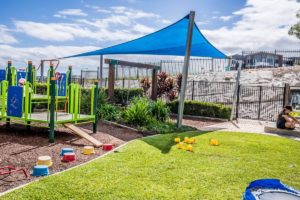 Want to Enquire About Our Shade Sails?
Are you interested in getting a shade sail for your outdoor space? Whether it is to go over an outdoor playground, your backyard or patio or even as an alternative to a hard roof carport, we are here to help! Give the expert shading team at Brisbane Shade & Sails a call on (07) 3216 7699. You can also click here to fill out our online contact form. We are here to help get your home ready for summer!
Want to stay updated on the latest news from Brisbane Shade & Sails? Click here to see the latest articles on our blog page. You can also like and follow us on Facebook by clicking here.