Purchasing outdoor blinds for your Brisbane home is a big step, and since it is an investment for your family, it is important that you know how to clean and maintain them. Cleaning your blinds doesn't have to be hard. Here are some tips you can follow to keep your investment looking fresh and new for a long time:
Washing your Blinds
To prolong the life of your cafe blinds, you need to regularly wash them with warm soapy water using chamois or a sponge. You should avoid using anything too abrasive so you don't scratch your blinds. If you need to roll up your blinds, make sure that they are free of creases. The best way to do this is to operate your blinds while they're still warm. This is because outdoor blinds are affected by changes in temperature, which means they expand and contract with heat. Meanwhile, the blinds become stiff if they're exposed to cooler temperatures for too long. Thus, you should be extra careful when operating your blinds, especially if they're stiff due to the cold.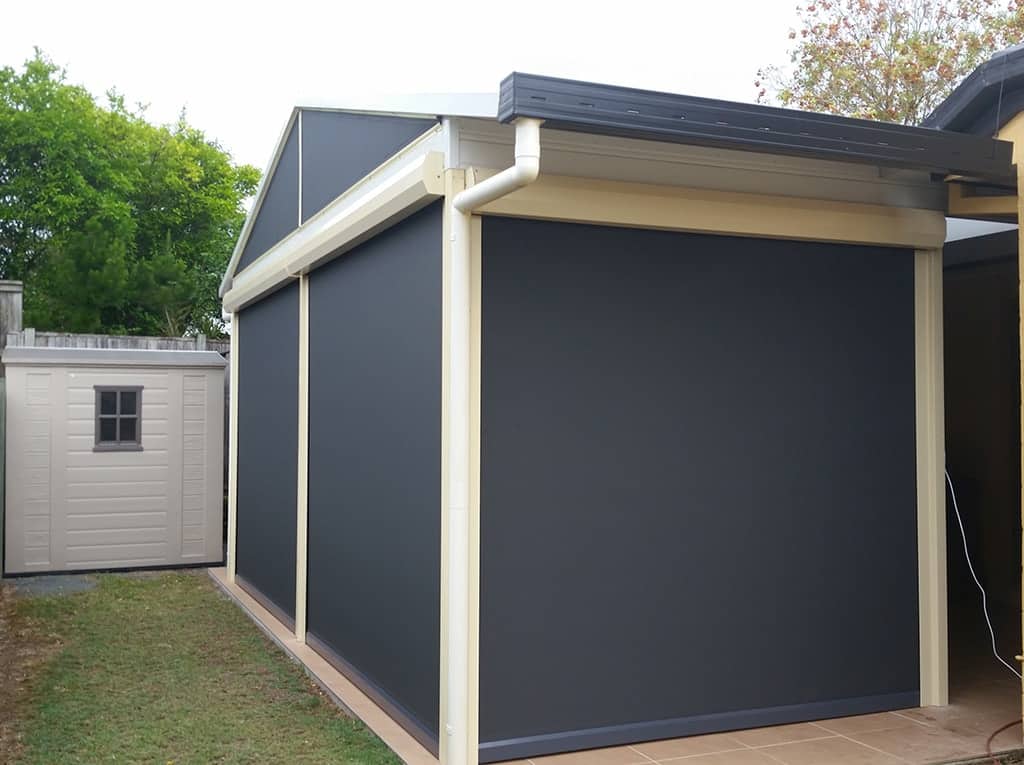 Shade blinds, on the other hand, are easier to care for than cafe style blinds. Nevertheless, they still need tender loving care.
Another thing you should remember is that your blinds might come with some loose threads when they're newly installed. This is normal, and the threads fall out eventually.
Keeping your Blinds Up or Down
Outdoor blinds usually come fitted with operation systems that make them easy to wind up or down. However, you need to know that there are times when your blinds would benefit more if they're kept in a particular position.
For example, roller blinds are made to be extended, so they need to be kept in a vertical fixed position in order for the material to maintain its shape. If your blinds are kept too tight, they might lose their shape in the middle, so it's best to loosen the tension so they fill out properly.
In case of extreme weather, like heavy winds, you should roll up your blinds to avoid causing damage. If they get wet from the rain, make sure they're completely dry before rolling them up. Moisture is an enemy for the material, and it may cause irreversible damage.
Ensuring the Durability of your Blinds
To keep your blinds in their prime condition, it is essential that you keep them clean. Don't leave any foreign matter, like dirt or tree sap, in contact with the material of the blind for a long time. Clean them often with water and a soft cloth. Wipe gently using a water-based natural detergent diluted with warm water. A safe ratio to use is one part detergent mixed with ten parts of warm water. Avoid non-diluted detergents, as these may wear down the material. 
Never scrub your blinds too hard, since this may damage the surface. For tough stains, dilute one part of household detergent in 20 parts of water. After applying soap, rinse the material completely with fresh water and dry with a sponge or a lint-free cloth. 
Cleaning your outdoor blinds regularly will ensure that you get the most out of your purchase. You should never neglect your blinds, in order to avoid shortening its lifespan. With regular washing, you can enjoy years of protection from harsh weather without any trouble.