Indoor Blinds
At Brisbane shade and sail we've got you covered inside and outside of your home. Our range of beautiful yet affordable window coverings will impress and compliment your home with the very latest of trend colours and designs.
The extensive range of quality indoor blinds are manufactured right here in Brisbane, with our professional installers your guaranteed quality workmanship.
Order Your Products today & Pay later!
Humm Interests Free Repayments Available From $1 to $7,000
Over the years we have value added products to the Shade Sail range with Giant Pool Umbrellas, Custom Screens, Commercial and Residential larger styled and fully engineered Boutique Shade Structures, Outdoor Awnings & Blinds and now to finally complete our range our products, – Indoor Blinds & Coverings.
At Brisbane Shade & Sails we knew that to really succeed in such a competitive indoor blinds marketplace, you had to climb above the rest, we needed to have an unwavering commitment to the highest possible standards of product and workmanship quality. Our service, before and after sale had to be better, then combined with good old fashion family values, we believe we have found an appreciative niche market.
Whether it's blinds, indoor or out, patio awnings, a giant pool umbrellas or a sophisticated array of three dimensional shade sails, the fact that we have strived to maintain this simple, ethical method of running our business has reached us high proportions of customer approval, and they tell us because we ask.
Due to a continued focus on our customer's satisfaction and a superb designer range of indoor blinds and coverings, combined with a Queensland tough, outdoor range of awnings and blinds we can now consistently offer the absolute best balance of high quality meets great value for money.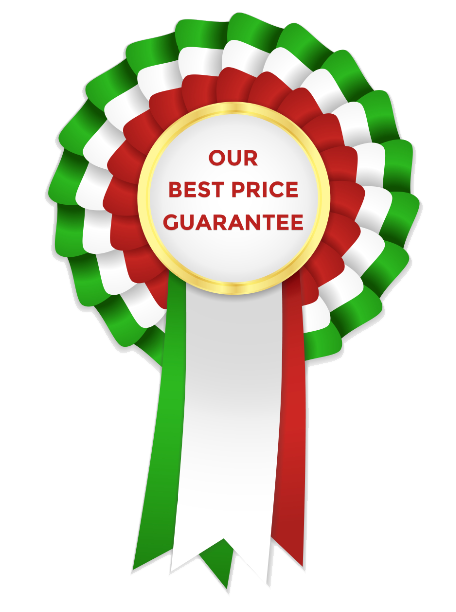 Very pleased with the sail, a big thank you to everyone involved.
Mum and I want to thank you for all your help, it was a pleasure to deal with you. Best wishes.
Don and I appreciate Brisbane Shade & Sails attention to detail, in the construction, the admin's communication and the follow up.Best Wishes.
My husband and I are very happy with the final product, also thank you to Scott an awesome installer and lovely young man.
The workers installing did such a great job and were a please to work with.
We accept American Express, Diners Card, Visa, Mastercard

Summary of our Indoor blinds
There's an easy way to beautify you space and get protection from the elements at the same time. Indoor blinds are one of the most useful additions you can install in your home. They allow you to manage just how much sunlight reaches inside your property, and how much privacy you require from the outside looking in.
It's a great investment to make and with this year's current new fabric trends they elegantly complement any space when installed, therefore guaranteeing your home will look more sophisticated and stylish. However, if you're trying to decide which particular style of blind to get for your home or office, knowing the amount of sun protection and privacy you need will help us determine which type of indoor blind fabric and style would be best suitable for your needs.
Indoor blinds come in various types, control options and styles. Each type of indoor blinds look and function differently when installed in a set space. It's therefore important to look into the difference of each one to ensure a wise purchase. Here are some of the most popular and practical indoor blinds you can choose from:
Roller blinds
Roller blinds offer a clean, minimalistic window covering that controls the amount of the sun rays that gets into your home. At Brisbane Shades & Sails, our roller blinds come with bottom rail and pelmet options, and are available in various prints, sheers or blockout patterns. With a minimalistic appearance, they will look sophisticated when installed in any window area. You can choose light colored or even printed sheer fabrics if you're looking to maximize light without the harsh rays, although dark hues also create a regal look while keeping more of the sun out. Our blinds can come with remote control motorization, spring assembly or older style chain controls for easy opening and closing.
Media blinds
Need total protection from the sun's bright rays? Media blinds offer top-notch sunlight protection with dark-coloured, well-knit mesh style blockout material set into aluminium window channels allowing no light to penetrate through gaps. It's also a perfect fit for shift workers looking to get sleep in the morning, or media rooms where total sun protection is needed. We offer high-quality, durable media blinds that are guaranteed to keep your space looking cozy and dim when needed. Our media blinds come with pelmet and side channels, chain, and motorization controls for easy operation.
Venetian blinds
Venetian blinds offer controlled sunlight protection allowing for you to also set the level of privacy by merely adjusting the wand control. They are especially beneficial for areas such as bathrooms where light is a general requirement but so is a need for total privacy.
With the sharp designs and new styles available they can give a Retro makeover to your formal areas as well. Being so easy to adjust will make them a welcome addition to any area.
We offer Aluminum Venetian Blinds with 25mm blades and Timber Venetian Blinds with 50mm or 63mm blades to complement any window area. Both selections of Venetian blinds are available in your standard white or a variety of fashionable colour options that guarantees you will find the a colour choice that will blend well with your interior design.
Vertical blinds
Perhaps you're one who doesn't like total absence of sunlight but doesn't like getting too much of it either. Vertical blinds are back and have been redesigned in fashionable bright colour options to give a budget stylish window or sliding door covering that allows you to get full control over just how much light enters your living areas. Our vertical blinds are easy to maneuver by a wand control and are now manufactured with weighted.bottom pleats to eliminate being blown about by strong winds.
Panel glides
If you're not one to get blinds but still want a unique covering for sun protection, we also offer Panel Glides at Brisbane Shade that will allow you to let just the right amount of sunlight in. These vertical glides will look unique and also add a touch of class to any residential or business space especially when combined with this years Japanese inspired fabrics..
Our panel glides can be purchased in various stacking and fabric options. They are also manufactured using an Australian-made track system to ensure proper function. With proper use, your panel glides at home can give you the sun protection and privacy you need while remaining well-functioning and maintenance free for years.
Finding the right window covering for you
There are many types of window coverings in the market, each promising to not only keep your home or business interior up to 10 degrees cooler, but also offer protection against from the harsh UV rays that can be damaging to your expensive furniture. Our window & door furnishings are made from different types of fabric options but whatever area you need to cover you will be guaranteed a perfect blend of style and protection. Depending on where you require your window covering, even for unusual or difficult areas, our team of installers will generally be able to offer an installation solution to compliment any area that might be deemed an impossible task by other companies.
At Brisbane Shades & Sails, we guarantee that our selection of internal window furnishings are sold at the best price possible. We give Our Best Price Guarantee On The Day Every Day. Each product is manufactured with supreme quality no matter what the budget, we never compromise on our quality. We get the majority of our products from a local wholesaler, Decorator Blinds who have been in this industry for well over twenty years, they are one of our most trusted suppliers.
The Decorator team guarantees that they're made to be durable and reliable for long-term use. To help you in your selection process, we have a showroom in Stones Corner Brisbane where you can personally inspect our range of internal blinds and window furnishings to see what will suit your particular application and the many fabric options we have available for you. Once you are happy you have chosen the right indoor blinds or window furnishings, our expert team of fitters will install them to perfection, ensuring they will operate smoothly and last many years of maintenance free protection.
Enjoy the indoors even more
Choosing the right Internal blinds and window furnishings will help you enjoy the indoors even more. You can freely lounge on your living area, sleep in the middle of the day, or get absorbed watching your favorite movies as your internal furnishings keep the sunlight out and even reduce outdoor street noise. Being so user friendly or Indoor Blinds and other Window Furnishings will never give you trouble with operation and most are able to have very cost effective remote controlled motorised options included. These motorised options are fitted inside the roller are run from rechargeable battery and require no expensive electrical connections.
Blinds and panel glides look classy and sophisticated when installed on windows and openings. They are also functional as they double as sun protectors and privacy enforcers. Whether you want to keep the sun out, or simply want more privacy as you lounge about your living areas, you can simply adjust your blinds for that much needed protection.
Whether you prefer,Hollond Blinds, Media Blinds, Vertical Drapes, Panel Glides or any other product in our Internal blinds and awnings range, we will always find a perfect fit for your needs. Each of our window furnishings has a specific set of strengths and function that can match your indoor shade and privacy requirements. Manufactured locally from the absolute best materials available means they will remain durable and operate smoothly for years.
If you need assistance or have further questions about our Internal Window Furnishings and Blinds, feel free to get in touch with our team. Our staff can give you more information and expert advice on what best suits your requirements, visit the Stones Corner showroom so we can offer an actual product demonstration. Get in touch with us today!